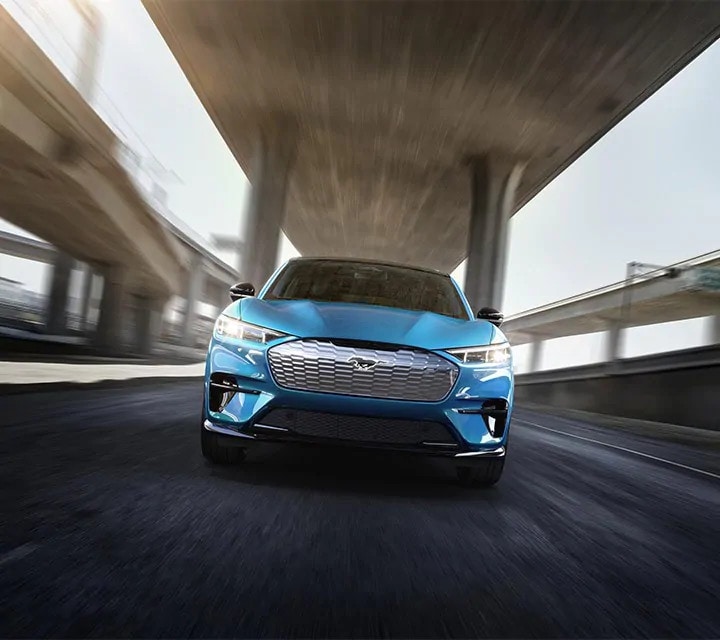 With its introduction of the 2021 Ford Mustang Mach-E, Ford has become one of the only automakers offering a high-performance electric SUV. The Mustang Mach-E is a revolutionary vehicle for Ford, and it shares a name with the legendary Ford Mustang. Ford's performance intentions are clear with the Mach-E, which is also available as a GT Performance version. As Central Iowa's #1 Ford Performance dealer, we've had a lot of questions about the Mustang Mach-E and how to reserve one.
In order to reserve a 2021 Ford Mustang Mach-E, all you need to do is visit this link, and select Ames Ford as your local Ford dealer. You will also need to make a $500 refundable deposit to complete your reservation. Or if you'd rather reserve in person, you can visit the dealership or give us a call. If you want to buy the Ford Mustang Mach-E, make sure to reserve one at the link above. Ford dealers will only receive as many Mach-E vehicles as they have reserved. Ames, IA buyers could also receive a $7,500 tax credit if they purchase the Mach-E.
Want to learn more about the high-performance electric SUV from Ford? Read Ames Ford's overview of the 2021 Mustang Mach-E below.