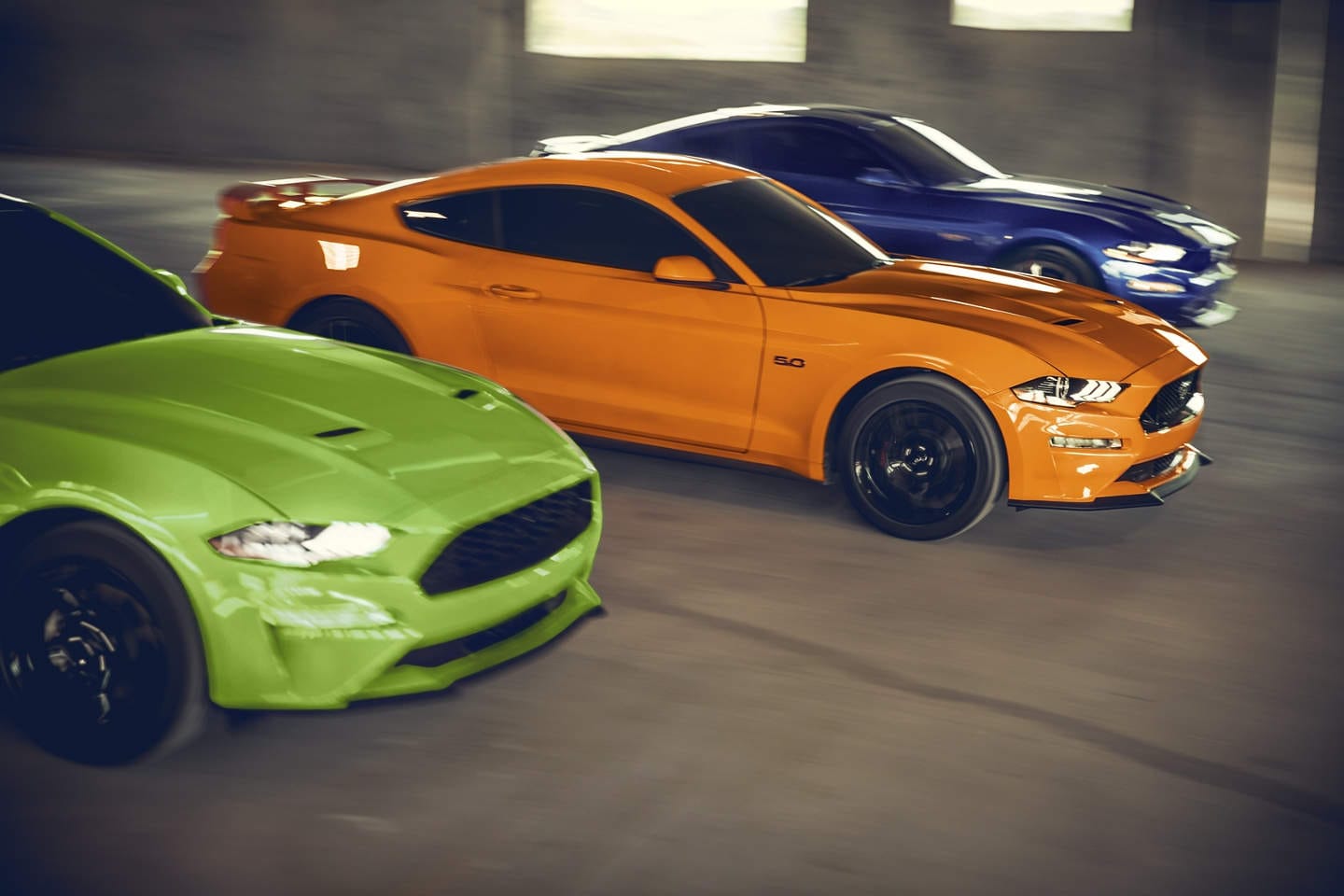 Ames Ford Performance is Iowa's #1 destination for all things Mustang. From 4-cylinder EcoBoost models, to the GT Premium, to the unsurpassed performance of Shelby and ROUSH Mustangs. It's no wonder we have heard from so many Iowans who want to know the difference between Ford's Mustang GT and the Shelby GT350 & GT500. A quick look at the horsepower numbers makes it clear that there's a difference in power, but there's a lot more to it.
Below, we are going to be looking at some of the custom features that make Shelby Mustangs so popular with our Ames, IA customers. We will also look at the Ford Mustang GT Premium, which remains one of the highest-performing stock vehicles on the market. Be sure to check out our Performance Inventory below, where you will find our current stock of Ford and ROUSH Performance vehicles. If you are looking for something special, you can also contact our Performance Team to ask about getting your own custom Mustang.
Shelby Mustang - Defining Performance for Over 50 Years
If you are into performance vehicles, you know Carroll Shelby. A legendary racer turned builder, Carroll Shelby is synonymous with the performance and kit car industries in America. It is difficult to overstate his influence on American car culture.
Captured in the film Ford v Ferrari, Shelby's partnership with Ford revolutionized the design and production of racing and sports cars in the United States. The Shelby Mustang GT350 and GT500, released in 1965 and 1967 respectively, remain some of the most prized classic sports cars. Not only did Shelby make enormous strides when it came to weight reduction and performance. His eye for design resulted in vehicles that captured the imaginations of American drivers.
After leaving Ford to work with Dodge and Oldsmobile on their own performance vehicles, Shelby once again partnered with Ford in 2003 to design Shelby Mustangs for the new millennium. The results are easy to see, both in the Shelby GT350 and GT500, Ford's highest-performing Mustangs. But his influence is also felt across the Mustang range. Let's take a look at the equipment and features that make a Shelby Mustang.