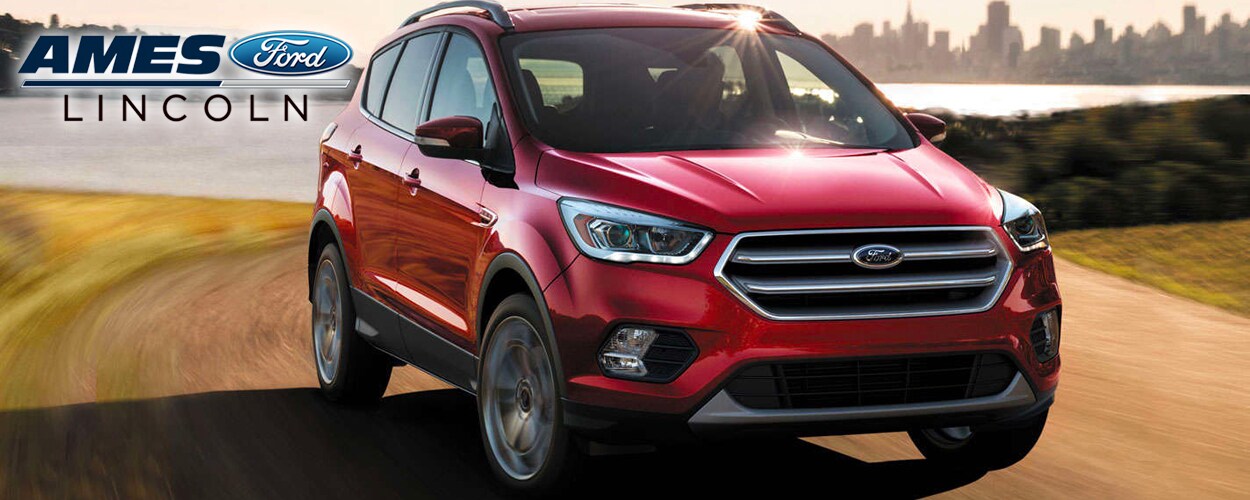 The midsize family crossover has become one of the most ubiquitous vehicle categories on the road today, and the Ford Escape and Honda CR-V are two perennial favorites among families. Today we're comparing the 2019 Ford Escape vs Honda CR-V. The Escape has some significant updates for this model year, whereas the Honda is almost identical to 2018's model due to its more recent redesign. So which two-row crossover comes out on top? We're going to take a look.
Powertrains & Driving
Both the Ford Escape and Honda CR-V employ turbocharged engines in their lineup, but there are some differences to their implementation. The Ford Escape SE (the base trim that you'll find at dealerships) comes standard with a 1.5l turbo, while the base Honda CR-V LX comes with a standard 2.4l four-cylinder engine. Horsepower and torque is similar between the two engines, but the Ford wins out for its greater efficiency.

Honda's 1.5l turbo remains standard on the EX trim and above, and provides 190 horsepower and 179 lb-ft of torque. Meanwhile, Ford's 1.5l turbo makes 179 horsepower and 177 lb-ft of torque. However, only the Escape offers a more powerful engine option.
The 2.0l turbo that comes standard on the Ford Escape Titanium puts out 245 horsepower and 275 lb-ft of torque. This is a significant increase in power, and makes the Ford Escape Titanium much more spirited to drive compared to the comparable Honda CR-V Touring. 
When it comes to driving, both the Ford Escape and Honda CR-V offer a comfortable driving feel, with the Escape leaning toward the sportier, more responsive side. Meanwhile, the Honda CR-V is known for its comfort and family-friendly handling.