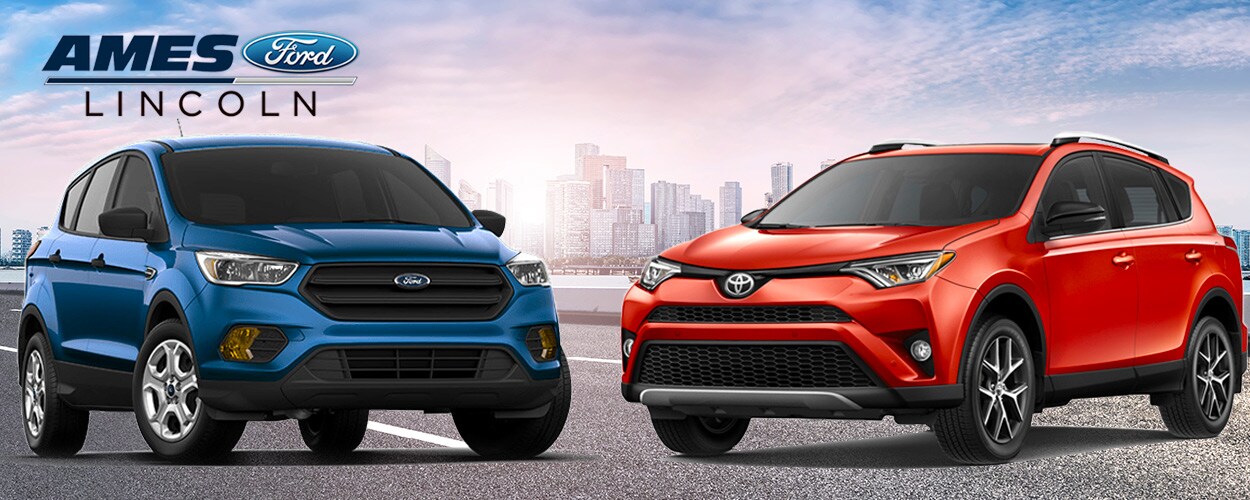 Fall is upon us, and many of our Ames customers are looking for a great deal on their next crossover. While there are a lot of great new crossovers to choose from, the savings Ames buyers can get on a recent model year used vehicle are hard to ignore. Today we're comparing the used 2017 Ford Escape vs 2017 Toyota RAV4, to see which provides better value and features for Ames buyers. We'll also be looking at the benefits of buying from a reputable dealer, rather than the private market.
Ames Ford is Central Iowa's premier Ford Performance dealership, and we offer a wide selection of new and used Ford vehicles. If you want to test drive a used 2017 Ford Escape in great condition, stop into the dealership at 123 Airport Rd in Ames, IA today. You can also call the dealership with any questions at (515) 233-1913. At Ames Ford, we have great financing options and warranties available with our pre-owned vehicles, and can also get you an instant appraisal of your trade-in. Now, let's compare the 2017 Ford Escape vs Toyota RAV4.
First Thoughts
Few crossovers have been in the market for as long as these two vehicles. The Ford Escape has been one of the top crossovers in the USA for years, and the RAV4 was one of the first small SUVs to be released. But has Toyota kept up with the times? Unlike many of its competitors, the Toyota RAV4 has not been updated in six years. The Ford Escape, however, was heavily redesigned for 2017. As our Ames readers will see below, that aging design definitely affects features available in a used 2017 RAV4.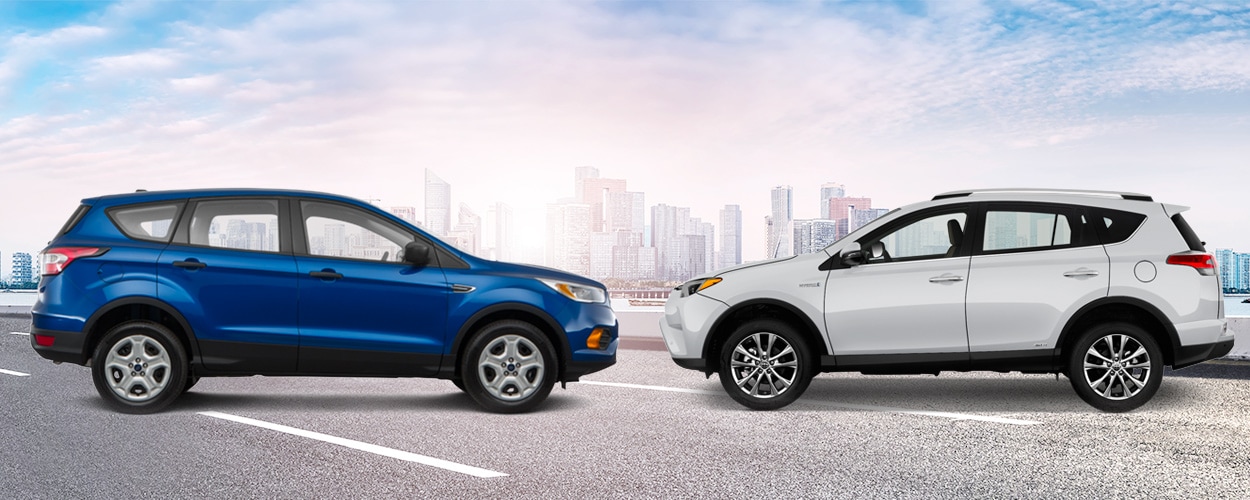 Driving Experience
The driving experience is very different in the 2017 Ford Escape compared to the Toyota RAV4. A lot of that has to do with the engine options. The Ford Escape has two engine options. The base S trim comes with a 2.5l  four-cylinder engine, while most Escapes are paired with a 1.5l turbocharged engine at 179 horsepower. Meanwhile, the RAV4 maintains the same 2.4l engine on all trims.
Due to its more recent design, Ames buyers are likely to appreciate the ride quality of a used 2017 Ford Escape than a RAV4. Part of this comes down to a more precise, sporty driving experience, but also the difference in cabin noise. Ford's exterior redesign of the Escape in 2017 made a big difference, and it has a more upscale driving feel overall.
Interior & Features
The Escape's SE trim brings great tech features and interior elements, including Ford's Sync 3 system and upgraded sound. There is more small item storage than in previous models, and the 2017 Escape provides a great value due to it being a redesign year. Touches like Apple CarPlay and Android Auto mean that Ames buyers can have the best of modern tech features without having to buy new. While there is also smartphone integration on the RAV4, it's not nearly as convenient as Apple CarPlay and Android Auto.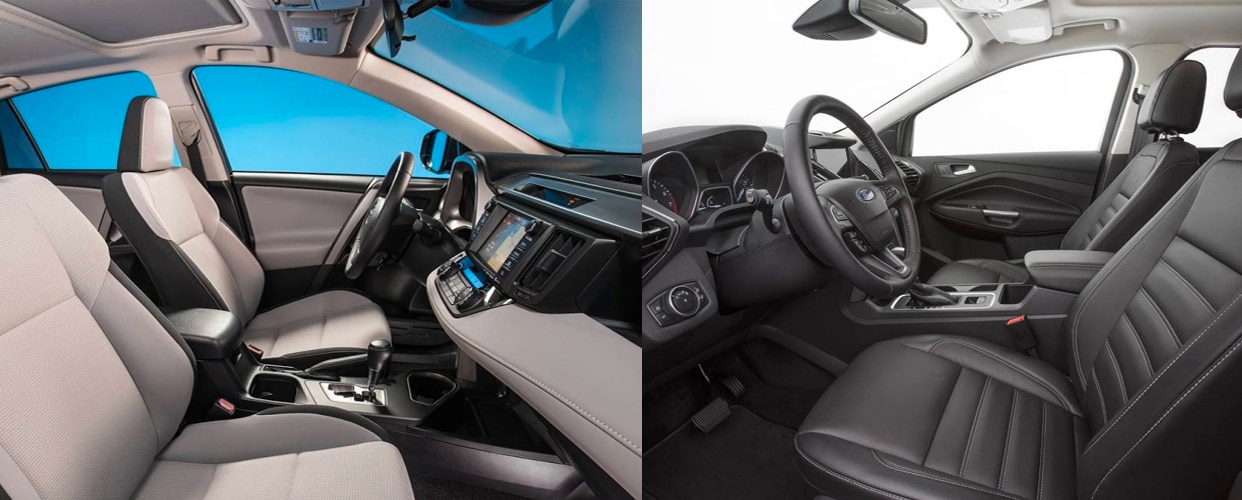 Conclusion
Comparing the newly redesigned 2017 Ford Escape vs the 2017 Toyota RAV4, it's clear that the RAV4 is a bit behind the times. Though searching for a used vehicle, our Ames customers expect the latest features from recent model year vehicles. Some of the equipment offered standard on 2017 Escape models is not available with the RAV4, and its single engine option is limiting. The RAV4 does have larger cargo capacity, but its six-year-old design no longer offers as much value to Ames families. If you'd like to check out a used 2017 Ford Escape for yourself, give us a call and test drive one of ours! We hope this comparison has helped in your search for the right vehicle for you.