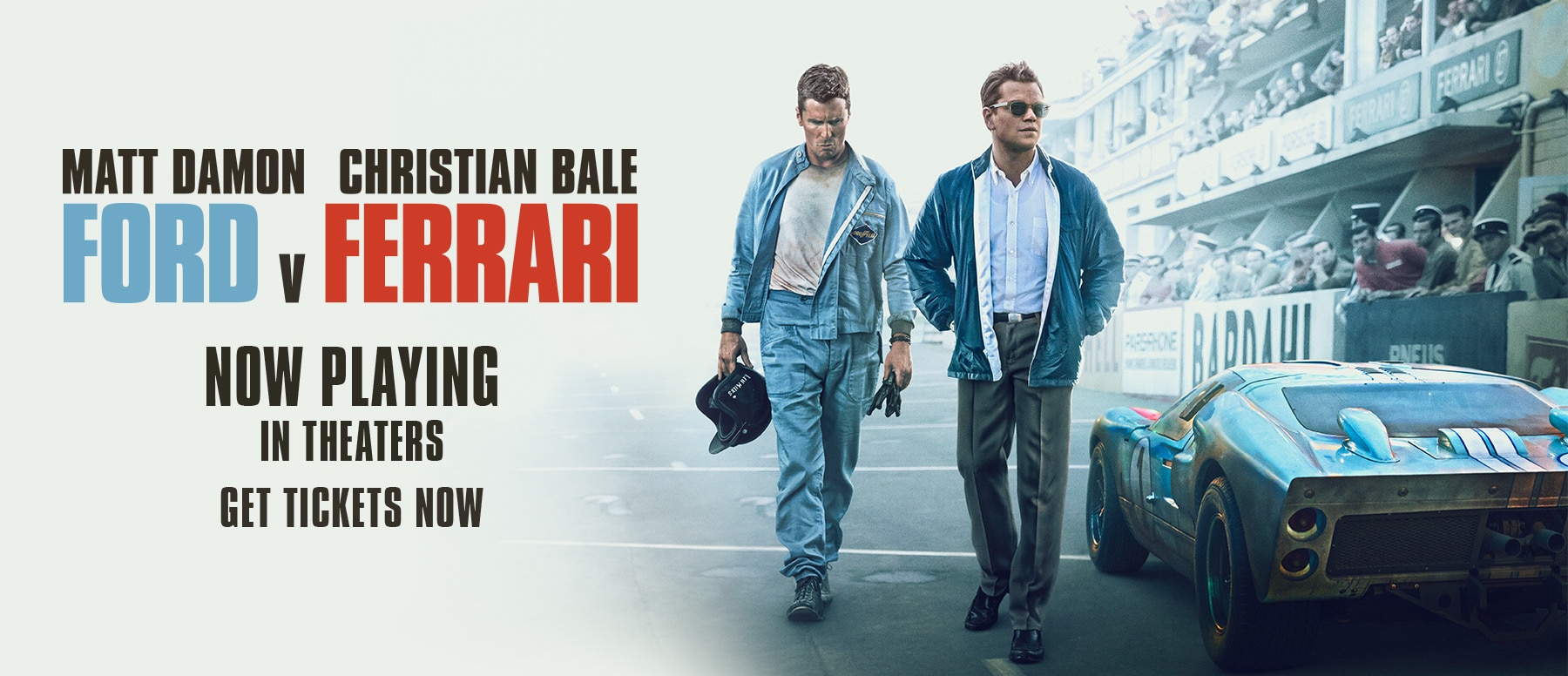 Ford vs Ferrari is the gripping story of Carroll Shelby, Ken Miles, and Ford's efforts to win the famous 24-hour Le Mans race in France. Ames, IA residents who see the movie will be treated-to an Oscar-worthy look behind the scenes of Carroll Shelby's development of Ford's first world-class racecar. For us at Ames Ford, it was also great seeing the origins of Ford Performance. As Central Iowa's #1 Ford Performance dealer, Shelby's legacy always looms large in the performance vehicles we sell.
And Carroll Shelby's impact extends further than just Ford's performance line of vehicles. His name has long been legendary among performance enthusiasts, but Ford vs Ferrari's look at Shelby's creative process and struggles is engaging for gearheads and your average viewer alike. If you want to learn a bit about the true history behind Ford vs Ferrari and the true events' impact on Ford Performance, read on below.

Ford Performance - From Le Mans to Ames, Iowa
Over half a century ago, in the early 1960s, Ford was seeking a way to gain respect for their vehicles' performance. While they had attempted to buy Ferrari, Ford executives decided the road to performance glory would be beating Ferrari on their own turf: Le Mans in France. The Le Mans is a grueling, 24-hour race that requires speed, cornering, and an iron will from the driver. Competing vehicles also had to be rigorously engineered due to the length of the race. While Ford had competed in past years, its vehicles were no match for the European competition.
Ford knew they needed special talent to both design and drive a performance vehicle that could best Ferrari in a race they had dominated. They turned their eyes to Carroll Shelby, a former driver turned engineer who had become infamous for his off-the-shelf racecars. By combining British coupes with powerful Ford engines, Shelby had designed vehicles that could beat the best at local races across the US. As Ames drivers who have shopped Ford Performance know, Shelby's legacy is evident throughout the lineup. Current Shelby models exemplify the best of Ford Performance, such as the Mustang Shelby GT500. But would this hot-rodding entrepreneur be able to work on Ford's short timeline to tackle the Le Mans?