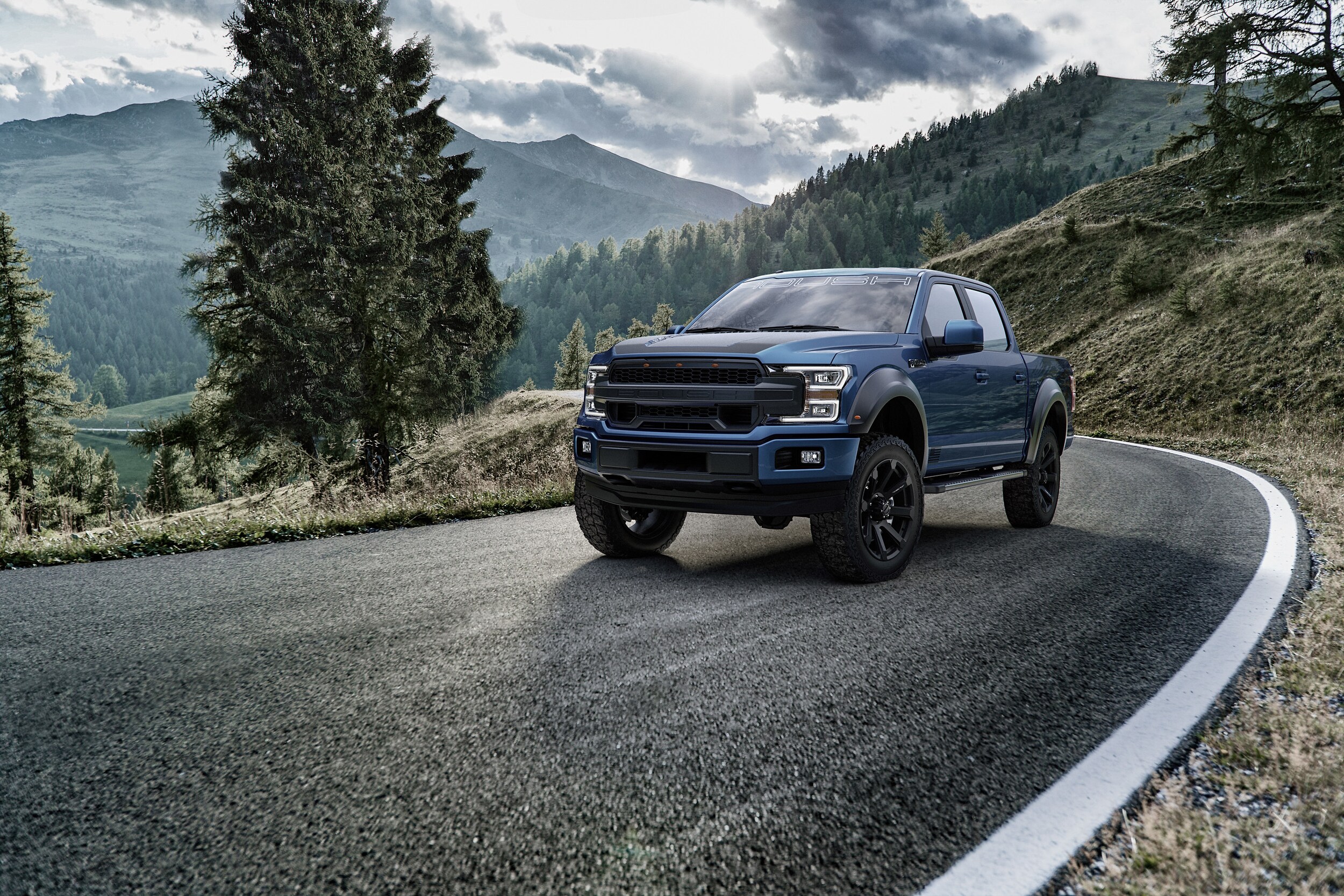 Roush and Ford have teamed up to bring the 2019 Roush F-150 to Ames Ford Lincoln located at 123 Airport Rd, Ames, IA. The 2018 Roush Ford F-150 was such a big hit that we're offering a Roush performance tuning package again this year that include modifications to the F-150's exterior, interior, engine, and suspension. Call 515-233-1913 to find out more!
Roush Performance in a Ford F-150
A new front grille is part of the Roush package, as is a new and distinct front bumper along with clearance lighting, fender flares with integrated clearance lighting, a square "R" hitch cover, a license plate and frame, and fender badging. If you really want your F-150 to stand out, there are some amazing graphics and badge options for the hood, fenders, and tailgate. You can even get a Roush Performance windshield banner. On the interior, you'll find black and carbon leather seats.

The Roush Performance package also includes 20-inch wheels with Mickey Thompson Baja ATZP3 all-terrain tires and a Fox 2.0 Suspension System that raises the front end of the truck to provide a more aggressive stance and improved on-road and off-road performance.
The 2019 Ford F-150s V8 engine is calibrated and tuned for Roush Performance to produce 650 horsepower and 610 lb-ft of torque. Roush offers two options to upgrade the Side-Exit Exhaust System: the standard dual tip Performance exhaust system and the optional dual tip Active exhaust system allowing you to switch the level of sound between loud and quiet mode.
Roush performance vehicles are rigorously engineered and tested to prevent issues, however, should any issues occur your 2019 Roush Ford F-150 is covered by an industry-leading 3-year/36,000-mile limited warranty.

Conclusion
The Roush Performance package is a must-have for those of you who want your 2019 F-150 to have a distinct look, a luxurious cabin, and more power under the hood. The Roush Performance package defiantly covers all the bases. Stop into our Ames Ford Lincoln dealership located at 123 Airport Rd, Ames, IA to find out more about our 2019 Roush F-150 Performance package options. Call 515-233-1913 to set up a test drive. We're just a short drive from Kelley, Midvale, Shipley, Gilbert, and Nevada.