They're coming: The 2019 Ford SUV and crossover models our Ames customers have been asking about. From redesigned models to exciting updates to already legendary vehicles, the 2019 Ford SUV lineup is an exciting one. We'll be looking at some of the major updates below. While some of these models have already arrived at Ames Ford, located at 123 Airport Rd, Ames, IA, others are right around the corner. Are you as excited as we are? Then let's take a look below.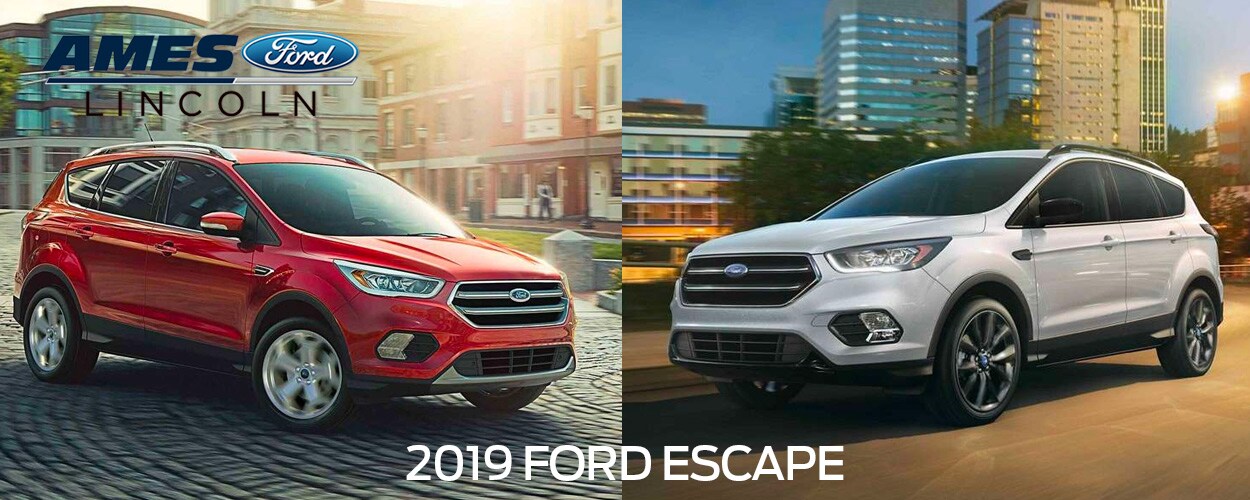 2019 Ford Escape
The Ford Escape has long been one of the top picks in the crossover segment. With precise, carlike handling, great engine options, and a refined interior, it's hard to deny the Escape's appeal. Add to that one of the largest cargo areas and sportier suspension than most competitors, and you have a winning formula. So what could Ford do to improve the Escape for 2019? Well, how about making their award-winning Sync 3 tech interface standard on the SE trim and above. Previously an added option, Sync 3 adds value and convenience to the 2019 Ford Escape with seamless integration and easy to use features.
They've also made keyless entry and ignition standard on SE and above trim levels, making it easier than ever to get in and get going. It should be noted that the SE trim is essentially the base Ford Escape for most buyers. The base S trim is a custom order, and target to business fleet customers. That means that nearly all buyers of the 2019 Ford escape will get some great new features, making one of the best SUVs on the market even better.