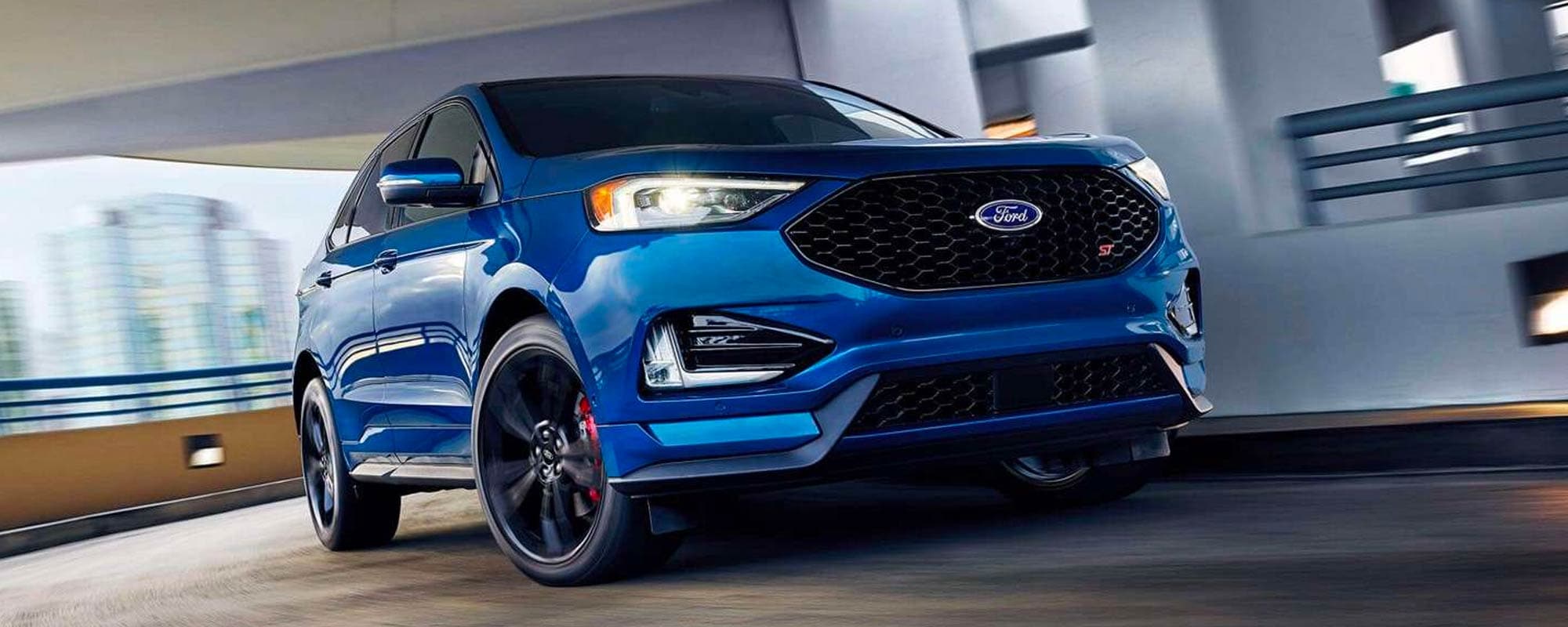 As is stated on Ford's website, "It's the most wonderful time of the year to buy." We couldn't agree more! The new 2019 Ford Edge ST, the first SUV from the Ford Performance Team is in stock, and we're pretty excited about this new Edge model! It takes driving a midsize SUV to a whole new level! Stop into our Ames Ford Lincoln located at 123 Airport Rd, Ames, IA to see why we fell for this performance midsize SUV. Call 515-233-1913 to set up a test drive.
Features
The bold design of the 2019 Ford Edge ST is sure to turn heads. Its sharp curves and defined lines flow from the front to the back seamlessly. It's got a nicely shaped grille, sleek roofline, and aerodynamic shape with a spoiler above the hatchback giving it a sporty feel.
The 2019 Ford Edge ST gets two available engine choices with increased horsepower paired with Start-Stop Technology, and an eight-speed automatic transmission with active warm up. The all-new Rotary e-Shifter dial leaves extra room for larger cup holders, a USB port, and more storage. The steering wheel-mounted paddles let you shift when you want to without having to learn how to use a clutch.