As more and more of the market has been taken up by crossovers and pickup trucks, to be successful a sedan has to really stand out. Luckily for Ames shoppers in search of a sedan, the 2018 Ford Fusion does just that. For years, the Ford Fusion has led the way in the midsize segment with sporty performance and a stylish, comfortable cabin. Ford has kept the Fusion at the top of the midsize sedan category with important updates and an impressive technology package, making it one of the top choices in its class.
Ames Ford Lincoln is proud to serve central Iowa with the complete Ford lineup, including exclusive performance models. Located at 123 Airport Rd, Ames, IA, we take pride in the care we offer our customers, and are sure you'll feel right at home when you come in for a visit. We're happy to answer any questions you might have about the Ford Fusion, financing, and valuing your trade-in.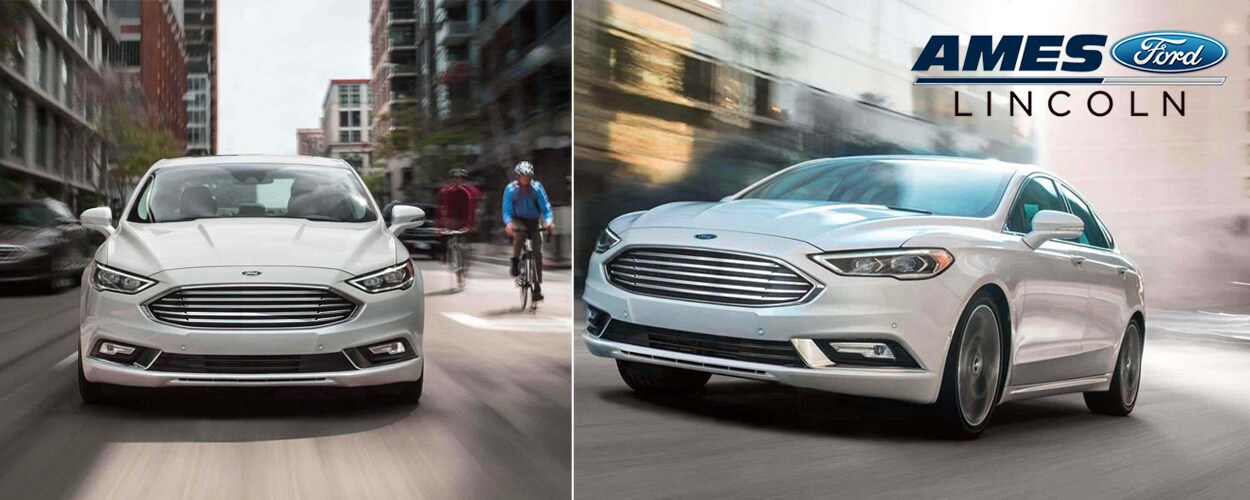 Style & Substance
At first look, Ames buyers will clearly notice the Fusion's strong, athletic demeanor. It has a distinctive style, and blurs the line between a standard and luxury vehicle in terms of features, performance, and looks. Ford knows that Ames buyers won't settle for just any sedan, so has engineered the Fusion to satisfy needs from a competent commuter to high-performance sedan that rivals much more expensive luxury models.
The 2018 Ford Fusion's interior can truly reach luxury heights, with quilted leather interior and other features normally reserved for much more expensive models. Owners who choose the Platinum trim will enjoy a beautiful two-tone leather trim and a wide range of included features. Ford's Sync 3 system is one of the best on the market, and allows for easy smartphone connectivity. Advanced safety technology is also available, making the Fusion a great choice as a family sedan.
However, that's not to say you need to go for higher trims to get a great experience from the 2018 Ford Fusion. Even more economical trims have the same excellent ride quality and sporty feel, making the Fusion a lot more exciting to drive than many competitors. Driving experience is very important for Ames owners' enjoyment of their vehicle, and the 2018 Ford Fusion nails the balance between comfort and responsiveness.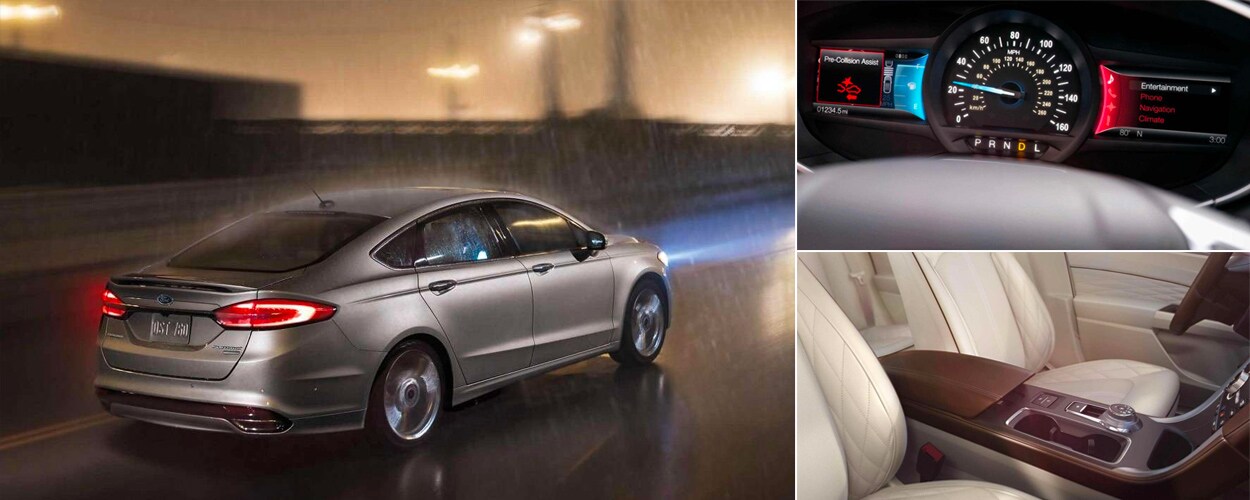 2018 Ford Fusion Powertrain
The base 2018 Ford Fusion starts off with a 2.5l engine, and also offers several other exciting engine options. Step up to the 1.5l turbo, and you'll be looking at not only an increase in power, but improved gas mileage as well. There is also a powerful 2.0l turbo at 240 horsepower. Ames owners will love the power and acceleration of the 2.0l turbo, which is one of the best options in the class. But for Ames buyers who want maximum performance from their Fusion, Ford has a turbocharged V6 at 325 horsepower. This makes the 2018 Ford Fusion punch way above its weight, and brings a level of performance not normally seen from a mainstream midsize sedan.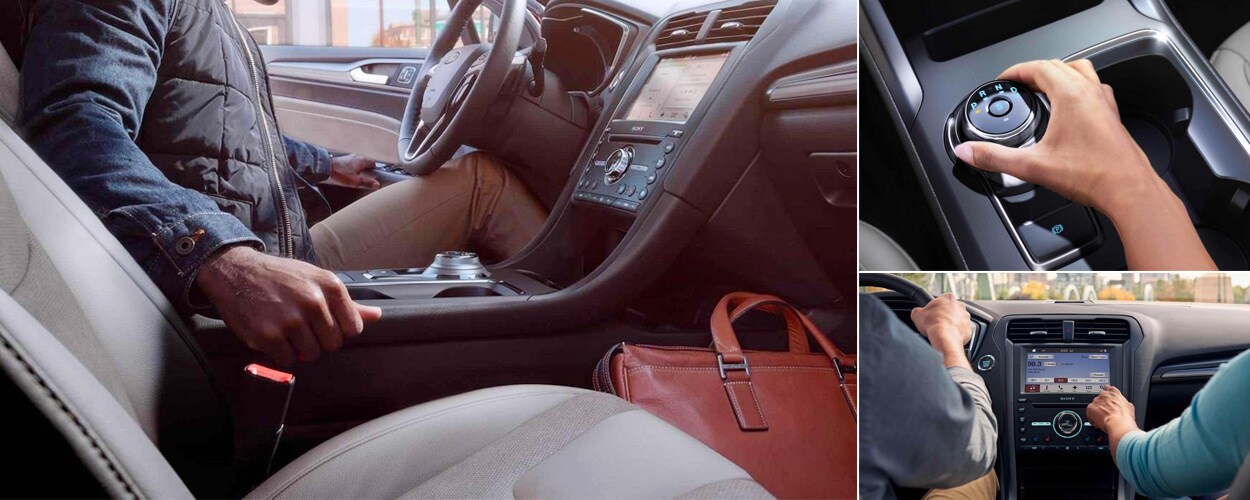 The 2018 Fusion At Ames Ford
There's something really special about the 2018 Ford Fusion, and at Ames Ford it's available with great financing options and world-class service behind it. We know performance, and there are very few sedans that can keep up with the Fusion. We'd love to welcome you to the dealership at 123 Airport Rd, Ames, IA, or you can give us a call at (515) 233-1913 with any questions you might have. We'll give you a transparent trade-in appraisal, and of course set up your personal test drive of the 2018 Ford Fusion. We look forward to hearing from you.