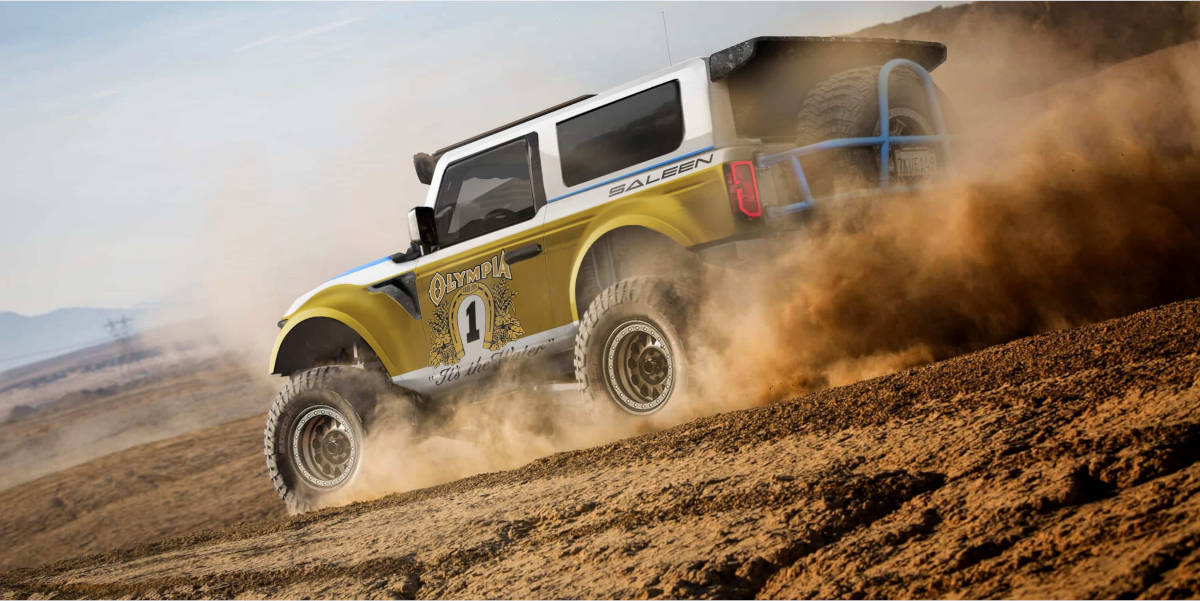 Ford is one of the classic American car makers. Numerous Ford vehicles are consequently famous the world over. One of Ford's most iconic vehicles is the Ford Bronco. The last new Bronco rolled off the assembly lines about two and a half decades ago - until now. Ford's all-new 2021 Ford Bronco has excited off-road enthusiasts around the globe.
The 2021 Bronco is one beast of an SUV. It's well-equipped for off-roading, and starts off with a 2.3L EcoBoost engine, which can be swapped out for even stronger options. And with its removable roof panels, the Bronco really lets Iowans enjoy the day, whether cruising country roads or hitting the trail.
But maybe the most exciting thing about the Bronco is the room for customization. And performance automakers like Saleen have already worked their magic on Ford's off-road SUV. Below, we take a look at Saleen's take on the Bronco.