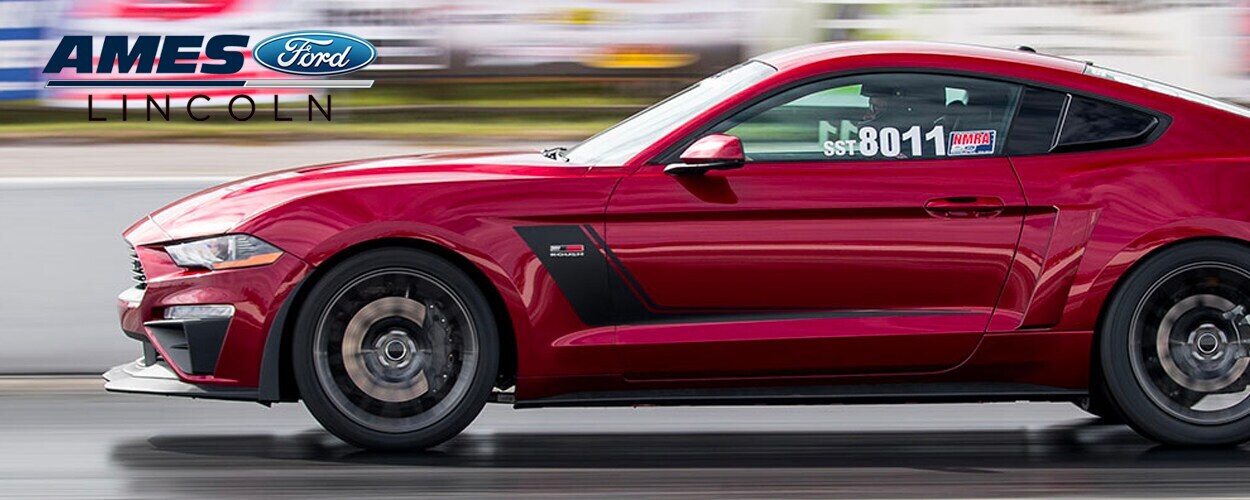 When you drive a high performance vehicle like a Chevy Corvette or Ford Mustang, you don't take it to just any service center. Powerful sports cars are tuned for maximum performance, and should be serviced by an expert that can keep them operating at their best. That's why Iowa performance enthusiasts choose Ames Ford Performance to maintain and repair their Mustangs & Corvettes.
Ames Ford is the #1 ROUSH Performance Dealer in Iowa, and our Service Department has been voted Best in Story County 2 years in a row. Not only that, but we have recruited the top Chevy Performance tech in the area to join our master-certified service team. With the top certifications in their fields and years of experience, the Ames Ford Performance team is the premier destination in all of Iowa when it comes to servicing your Corvette, Camaro, or Mustang.
Have you been looking for "your guy"? You know, the guy you trust with your prized sports car, no matter the task at hand? Our Iowa ROUSH customers have found their guys at Ames Ford Performance. There's simply no replacement for true expertise when it comes to working on performance vehicles like Corvettes and custom Mustangs. So if you need to schedule service or talk to a service professional about your Mustang, Corvette, or other vehicle, Ames Ford has the Performance Service Center you've been looking for.
We'll look at some of what has made Ames Ford Performance the service center that Iowans choose to work on their prized cars. Whether you're gearing up to beat your time at the track, or just need an oil change, the techs at Ames Ford are the best in the business. Our love for performance vehicles like our ROUSH Mustangs runs deep, and it shows in the care we put into our work.