2018 Lincoln Overview
With Lincoln, ownership is what we like to call "effortless." Here at Ames Ford Lincoln, we believe relationships start with the vehicle purchase, not the end. We want to keep you moving forward, even when you're not behind the wheel.
Our personal team is available to help with vehicle solutions, roadside assistance, and any other bumps in the road. This is to compliment ownership that curates with your lifestyle. The 2018 Lincoln lineup brings so much to the luxury segment, that here at Ames Ford Lincoln we pair that experience with the correct customer experience.
Features such as state of the art surround sound technology by Revel Audio Systems. Multi-adjustable luxury seating that changes form to precisely conform you. Furthermore, Intuitive Auto Hold System lets you relax a bit at traffic signals, in stop and go traffic, and on hills. These innovative features are what you can expect with Lincoln. Let's check out the lineup!
2018 Lincoln MKZ
First up is the beautiful 2018 Lincoln MKZ. Available in a hybrid, or an optional twin-turbocharged 3.0L V6. Lincoln has gone to extraordinary lengths to develop and harness the capabilities of this engine. Delivering 400 horsepower and 400lb.-ft of torque, the 2018 Lincoln MKZ is one of the most powerful Lincoln vehicles to ever take the road.
Inside, active noise control reduces overall cabin sound and unwanted noise when driving. Microphones monitor the sound of the profile cabin which is inverted to create an opposing acoustic sound wave. When the noise waves meet, they cancel each other out. Now that's the more human side of engineering!
Outside, design teams distinctly craft the MKZ to offer more sleek and elegant lines. The front end establishes a strong sense of power and confidence without being overly aggressive. Lincoln's signature grille exudes confidence. Furthermore, a variety of wheels bring a luxurious stance like no other. Now it's time to experience
real
 luxury.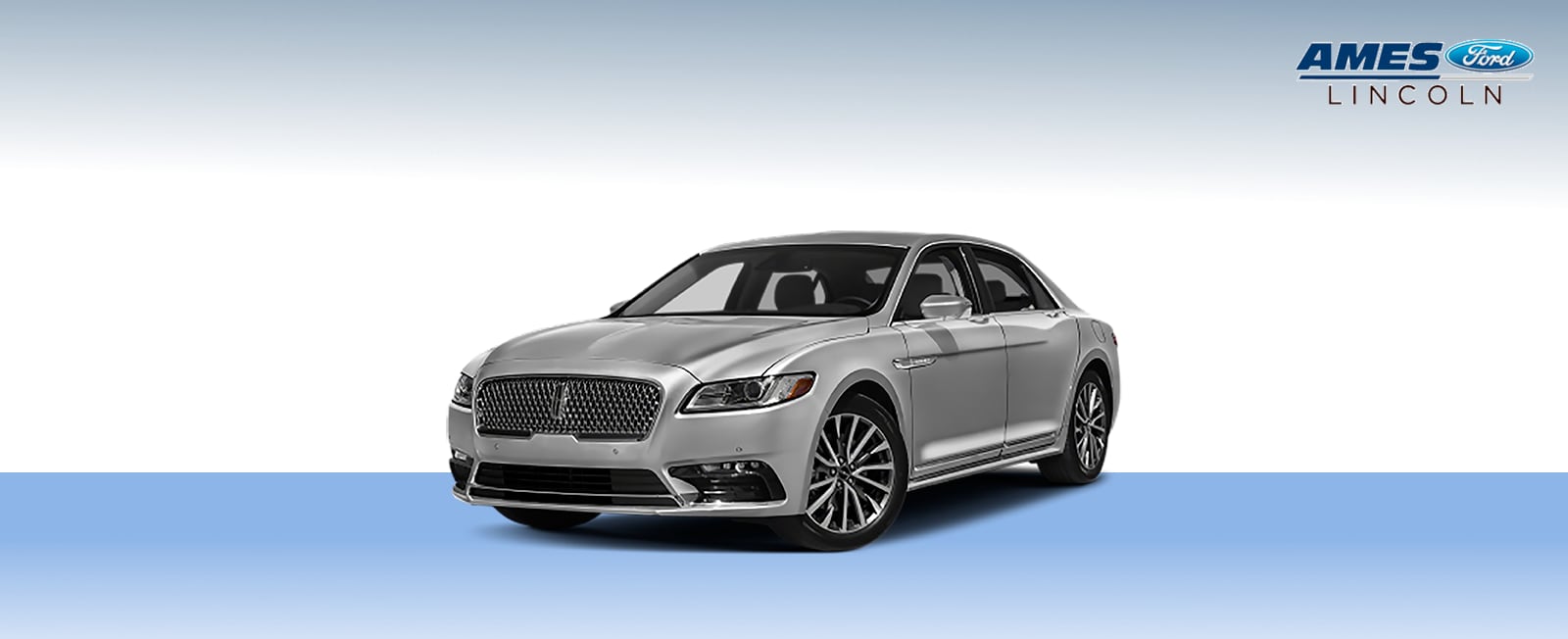 2018 Lincoln Continental
The Continental has come back after a 15-year vacation, and it is gorgeous! The bold new one-piece Lincoln signature grille is designed to turn heads and grab attention. In addition, standard integrated LED tail lamps keep attention on Continental as it drives by.
Inside, the 2018 Continental is crafted to present a culmination of interior amenities. Offering an overwhelmingly graceful experience. The seamless enter console and laser-cut roll-top tambour cup holder door indicate deliberate attention to design.

Lincoln Continental brings an amazingly smooth ride for you and your passengers by continuously controlled damping. Additionally, the optional 30-way Perfect Position seat guarantees maximum comfortability regardless of size and stature. Furthermore, 3 modes, comfort, normal, and sport, let you set your choice for your type of drive. The available 3.0L twin-turbocharged V6 pairs efficient horsepower-per-liter output and an AWD powertrain. With standard Dynamic Torque Vectoring all-wheel-drive, you can push the 400 horsepower and 400lb-ft of torque any way you like!

2018 Lincoln MKC
Next up we have the 2018 Lincoln MKC. For those looking for more cargo room, this is your next step up in size. The Lincoln MKC brings some of the best features to the small SUV segment. These include ambient lighting with selectable hue colors to match your mood as well as auto-folding power mirrors that fold in after you park and lock the doors. Furthermore, approach detection which gives you an illuminated welcome mat. For fresh air, the available panoramic Vista Roof provides both first and second-row passengers an expansive view.
Outside, 6 different available wheels ranging from 18-inches to 20-inches gives everyone customizable style. The exterior blends trains of a sports crossover with the refinement of a luxury sedan. It starts with the grille framing the dramatic HID headlamps and signature LED accents. Following is the crisp lines that stretch across the sculpted body. Pair these with the low roof and high belt line to bring an athletic nature. You have to drive this beauty for yourself.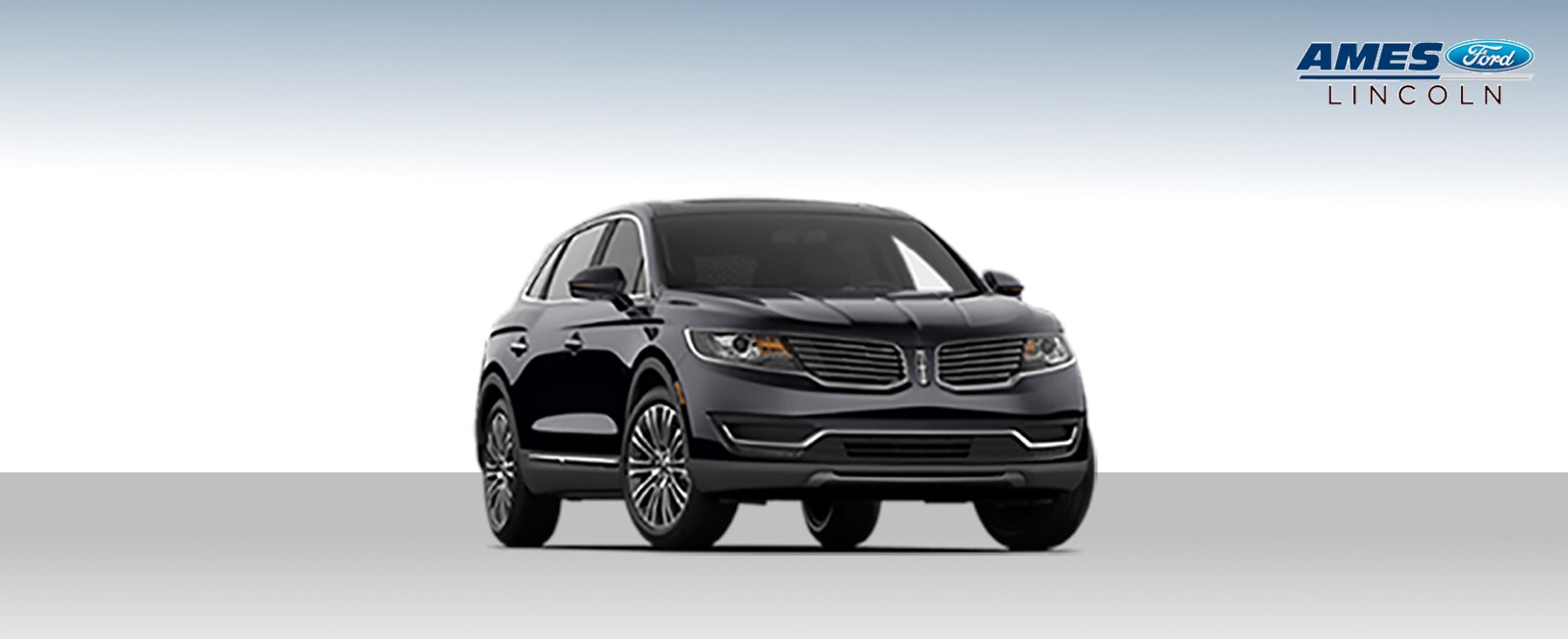 2018 Lincoln MKX
For those looking for a bit more cargo space, Lincoln brings you the 2018 MKX. The Lincoln MKX brings sweeping lines and elegant contours to the mid-size SUV segment. The exterior's sculptural and material details convey a dynamic elegance. The split-wing front grille flows seamlessly into the headlamps and highlights the bold curves.
Inside the available 22-way seating orientation helps tp minimize muscle fatigue, aches, and pains while driving. This is achieved with 11 independent air bladder, 7 of which offer a massage function. The enhanced active park assist is available to help get in or out of tight parking spaces. This is done with ultrasonic sensors that can locate available parking spots and help steer the MKX into place for you. The optional lane-keeping system also helps drivers from unintentionally drifting out of a lane, ensuring protection and safety for all passengers. The feature list for the MKX is quite extensive, stop by and check them out for yourself! 

All New 2018 Lincoln Navigator
The ultimate in luxury. Welcome to the All-New 2018 Lincoln Navigator. If space, elegance, and style are at the top of your list - nothing comes close to the Navigator. Completely redesigned for the 2018 model, drivers have never experienced a vehicle like this before.
Outside power-deployable running boards extend to greet you and your passengers as the key-holder approaches. Did we mention that the grille lights up as well? Talk about an entrance! Available panoramic Vista Roof invites the world into the cabin. Available illuminated Grille gives an eye-catching view. While you drive the illuminated star continues to shine. Many believe we are biased, but let's be honest. The redesign for 2018 is absolutely stunning. The prominent mesh grille and bold body lines make for a modern marvel for the road.
Inside, every surface, space, and accessory delivers an immense level of comfort. This Navigator has best-in-class second and third-row legroom for Large Premium SUV's. Additionally, the touch tilt-and-slide second row seats and power-reclining third row offer an enjoyable level of comfort and space for all. Drivers can experience the amazing 30-way Perfect Position, heated and cooled front seats. Getting comfortable has never been easier.
The all new Navigator is bold, spacious, luxurious. If you don't have a Navigator, you're missing out... 

Ames Ford Lincoln
Be happy with your purchase with our 7-Day Like it or Return it and 30-Day Exchange Policy. If you're not completely satisfied with the vehicle you buy, just bring it back within 7 days for a 100% refund, no questions asked, or within 30 days and get 100% of the purchase price towards any other vehicle on our lot. Buying a car should be a fun, worry-free experience.
Our goal is to make your car buying experience the best possible. Ames Ford Lincoln's virtual dealership offers a wide variety of new and used cars, service specials, and Ford, LINCOLN parts savings. Conveniently located in Ames, Iowa, our Ford dealership is just a short drive from Des Moines, IA, Boone, IA and Ankeny, IA. If you're looking to purchase your new dream car, you've come to the right place. At Ames Ford Lincoln we pride ourselves on being the most reliable and trustworthy Ford Lincoln dealer around.